When we were approached by Irish League giants Glentoran a couple of years ago about developing and producing their own brand of leisurewear, Modesto, we never dreamt that we would now be working with 5 Irish League clubs.
Coleraine were the next big club to come on board when they launched their Chevron brand last year.
The response to both these brands was amazing with the first orders selling out in record time, both clubs have continued to order as demand for the fully bespoke garments have caught the imagination of fans.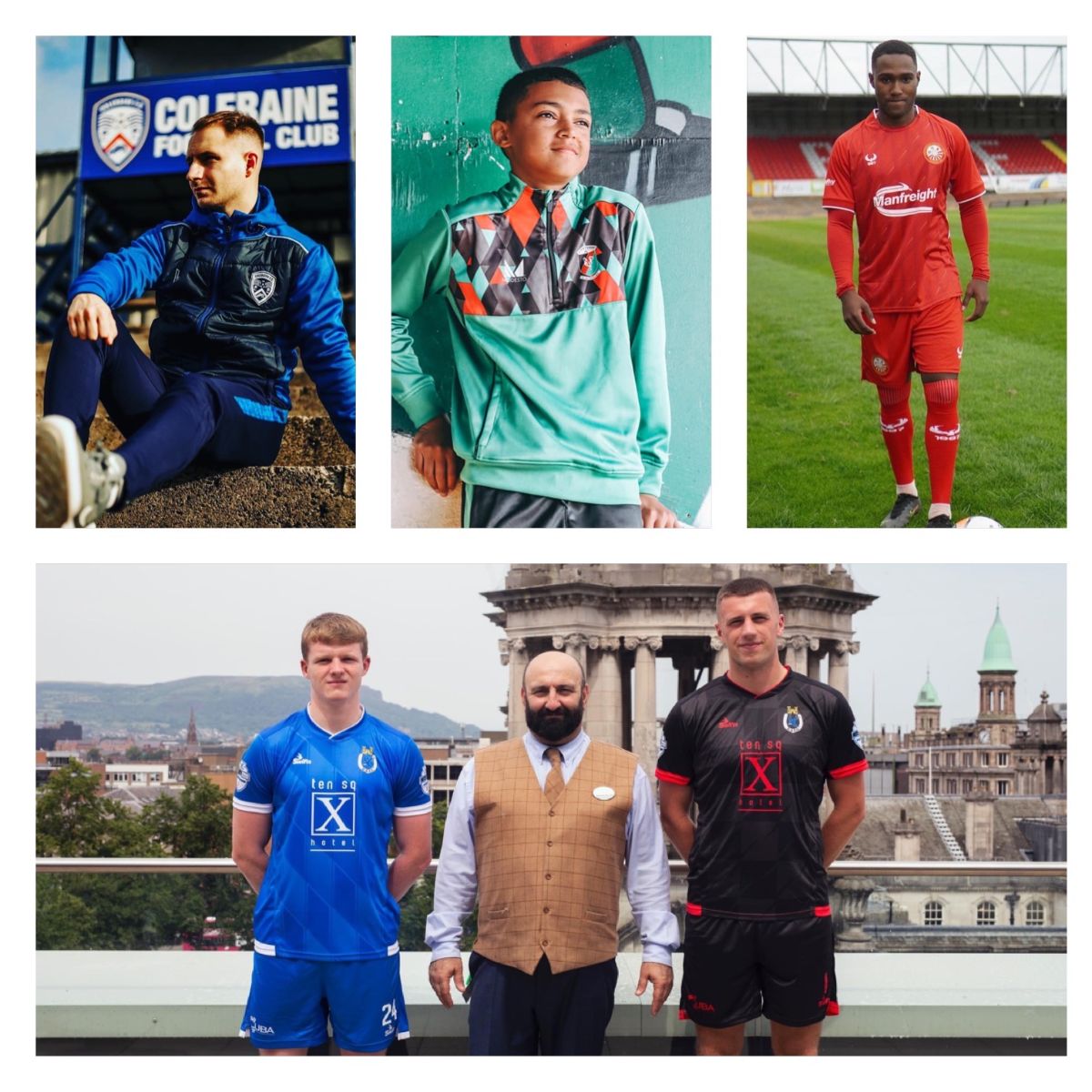 With the success of Modesto & Chevron we were starting to attract attention from other clubs, so it was no surprise when Armagh based C&G Print and Embroidery approached us about collaborating and creating a range of products for Portadown FC in their 1887 Phoenix brand, initially it was for leisurewear only but when the club seen the quality and how well they were received by fans we were then asked to design playing kits and training wear.
We are thrilled that along with Dungannon Swifts (Swifts) & Loughgall (Vicani) we will be providing high performance playing, training and leisurewear to these clubs for the next 3 years.
As we are always striving to improve and remain as one of the most progressive sportswear brands in the UK & Ireland, we are thrilled to be working with such big clubs and has resulted in being approached through C&G by another 2 prestigious Irish League clubs who are wanting to move away from the standard stock items and build their own unique fully bespoke brand in association with KiT Sportswear.